Introducing the Deerma DX115C/DX118C Household Vacuum
SHOPEE BUDOL FINDS: Deerma DX115C/DX118C Home Vacuum is a handheld push stick vacuum that is perfect for keeping your home spotless.
It features a 1.2 liter dust filter box capacity, ensuring you can clean multiple areas without frequent emptying. The HEPA filter effectively prevents the spread of dust and bacteria, making it ideal for maintaining a clean and healthy living environment.
Equipped with a high-performance vacuum motor, this cleaner offers efficient suction to remove dirt, dust, and debris from various surfaces. Its rapid cooling system ensures continuous and reliable performance, allowing you to complete your cleaning tasks quickly and effortlessly.
Using the Deerma DX115C/DX118C is very easy. It's easy to use and easy to clean, making your cleaning routine a breeze. With different included suction brushes, you can easily tackle different types of floors, corners, and gaps, ensuring a complete cleaning experience.
The vacuum is rated at 600W and weighs just 2.3kg, making it lightweight and easy to manoeuvre. Its 5 meter power cord provides a long reach, allowing you to clean larger areas without the need for frequent outlet changes. It works with a voltage of 220 V, suitable for use in most homes.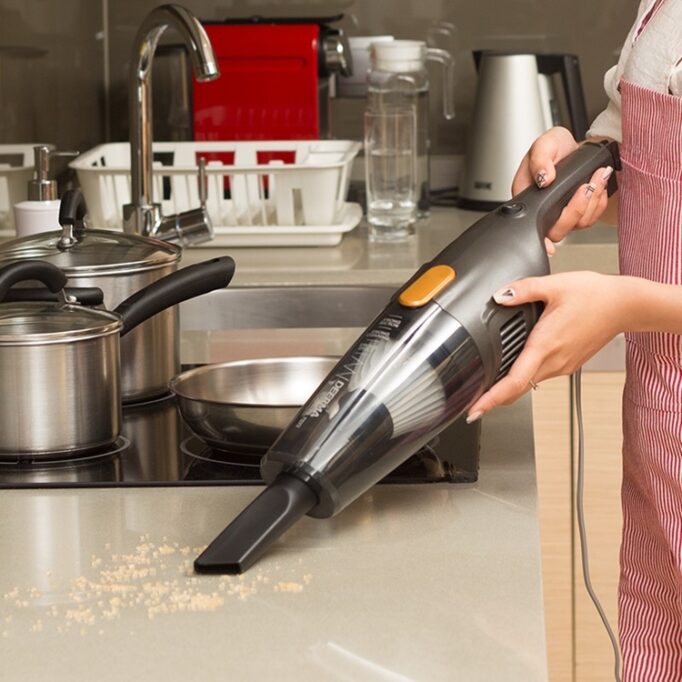 You can trust deerma8, a trusted seller with a rating of 133.7K and a response rate of 91%. With over 32 months of experience and a wide range of products, they have garnered a loyal following of 573,500 followers. Expect fast assistance and reliable customer service.
The Deerma DX115C/DX118C Household Vacuum is available at a discounted price of just ₱1109. Stocking 15,300 pieces and shipping from Guiguinto, Bulacan, you can have this reliable cleaning tool delivered right to your door. Say goodbye to dust and dirt and get a clean and healthy home environment. Add it to your cart and shop with confidence today!
For more Shopee Budol finds, feel free to visit Newspapers.ph more often, as well as our Facebook page and Youtube channel.